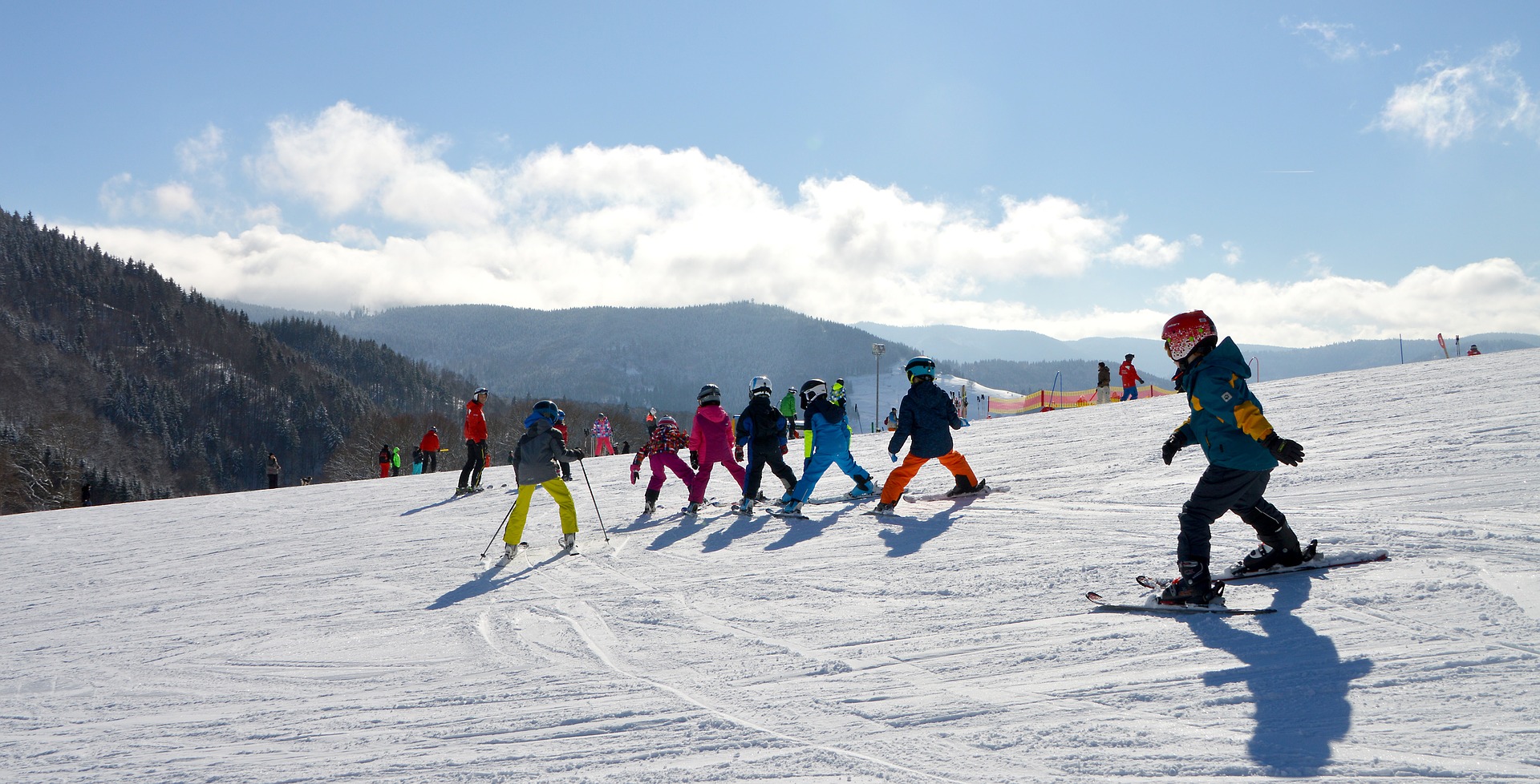 Top five ski resorts around the world for children
Published on 04.02.2020
Cold weather has already come and your family will most likely enjoy proper winter vacation soon. This means that you need to plan and choose the right destination. Finding a place that fits the needs and interests of the whole family is not always easy. We have some great winter family vacation ideas. Here are our five tips for ski resorts for families itching to get away together.
Park city mountain resort, Utah
This resort is located in the western United States in Utah, 35 miles from Salt Lake City. Being the largest resort in the USA, Park city resort offers year-round activities with two base areas, hotels, family adventures, and many restaurants.
Even during vacation you can still educate your kids by visiting the Historic mountain Tour, where you'll discover secrets of the past and learn about Park City mining, skiing, and local history. It is free and it is the intermediate-level ski tour. Your kids will enjoy mountain coaster, it is for children over 3 years old.
If you prefer some adventure then Flying eagle zipline fits you the most. We have one more tip for you - a special adventure at the park city. Viking Yurt is a unique winter experience, where the sleigh will take you to the yurt and you'll suddenly become in the winter wonderland.
Yabuli ski resort, Hellongjiang, China
Yabuli ski resort includes the largest ski jumping facilities and is listed amongst the biggest and the best ski resorts in China. Surrounded by high mountains with always a great deal of snow, all skiers are enjoying the elevation and the snow is neither too hard nor too powdery.
Do not worry we did not forget the children, they can go snow tubing. Slide from the peak without handling the speed and direction, this activity is very safe and suitable for kids of all ages – but obviously, you need to sit your youngest ones on your lap.
Yabuli is perfect for skiers of every level. The 500-meter-long beginner trails are designed for the first try with technical aids.
Appi Kogen, Tohoku, Japan
Appi is a year-round destination in Northern Tohoku. Appi is a paradise for every level of skiers/snowboarders. The resorts has a total of 43 skiing kilometres cater, activities for kids and families. Your kids will enjoy Happy Kids school with the magic lesson for children who have never skied before.
Your young companions will experience something, that they won't see anywhere else. The happy school has a friction mat and the man-mat ski slope, which is unique teaching technique, that was developed in Japan. Why? Because the mat reduces the fear of falling. The ski lesson starts in the indoor studio, where the skilled trainers help children to overcome their fear of falling. The lesson is split in two – in and out door trainings.
Yongpyong, Korea
Yongpyong Ski Resort is the oldest resort in South Korea with 1,620 hectares of ski terrain. The ski resort offers Winter Sonata tours for soap opera junkies and a water park with hot spring, where you can relax and your kids will learn how to ski. Yongpyong is also referred to as Korea's Ski Mecca, due to the fast-growing international reputation. This resort has 15 chairs lifts, a 3,7km cable car/gondola, and a terrain park. Yogngpyong also hosts a number of exciting international events. Children can enjoy sled in the 200-meter-wide Sledding slope. Ski & Snowboard School offers lessons for foreigners, private lessons and beginners classes.
Would you like to prefer some indoor activities? Yongpyong has karaoke, bowling alley or arcade game. Your family will definitely enjoy the vacation in this new ski mecca in Korea.
Okemo, Vermont
Okemo is a premier mountain resort in Green Mountains of Southern Vermont. The resort offers a wide range of family activities with Ski & Snowboard schools provide fun, exciting and valuable learning experience for kids. The group lessons are for children as young as 3 years old.
If you have younger kids you can visit Penguin playground day-care center. The center is for children from 6 months to 4 years.
The private star booster lesson is kids from two years old. Parents can enjoy a quiet dinner out while the kids enjoy evening entertainment in the Kids Night out of the program. It is designed for 7 to 12-year-olds, it includes outdoor activities like skating and snow tubing.
Okemo also has an ice skating in the Icehouse at Jackson Gore but there's still much more to do with your kids, like snowmobile tour, where kids between 5 to 12 years can drive their own sledge. The tour is a guided twenty minutes trip across a snowy meadow.
Back to article list