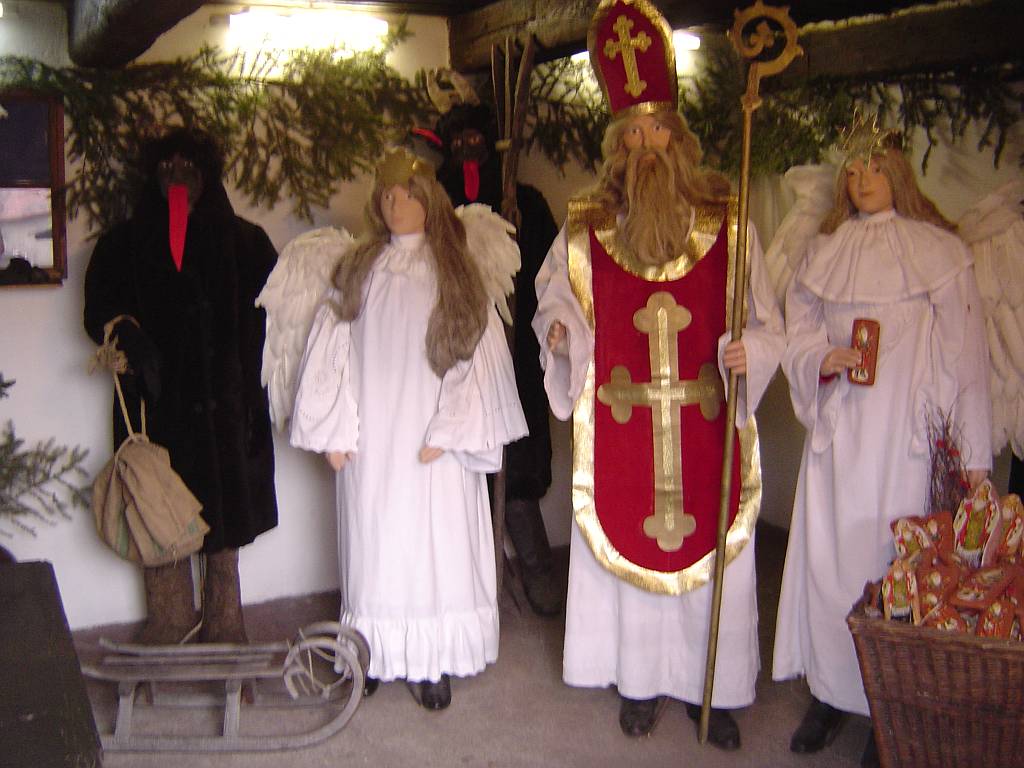 Events: Prague (Czech Republic) - St. Nicholas Day
Published on 10.12.2017
Saint Nicholas day is the day that children adore and are afraid of at the same time. Patron of merchants, sailors and children, Nicholas, who was born in 3th century AD in Turkey, rose a tradition to the today's model of Santa Claus with his legendary habit of secret gift giving.
Saint Nicholas in Prague
Children all around Europe are celebrating on the evening before 6th December with little differences in every region. A little donkey carries baskets filled with children's gifts, biscuits and sweets in France. In Romania, Croatia or Hungary, children put their boots on the windowsill and wait until morning of the 6th, if Nicholas has brought them any gifts. In German speaking countries, St. Nikolaus is dressed very much like a bishop, rides on a horse and you may see him mostly in Christmas markets. He has a long beard, and loves children, except when they have been naughty. In Austro-Bavarian regions, St. Nicholas is accompanied by Krampus, devil like creature, who punishes children for misbehaving by capturing them in his sack and carrying them away to his lair. This tradition spread to surrounding countries,
In big Czech cities most of the traditions are usually slowly dying but the evening before St. Nicholas day still holds magic that parents try to save for their little ones. Imagine meeting in Prague dozens of boys and girls (sometimes even adults), wearing costumes of Saint Nicholas, Angel and Devil, walking from home to home meeting and greeting small children, who wouldn't usually recognise their cousins, uncles or older siblings under the masks. One of the three will ask, whether the kids have been good or naughty during the year and whether they know a song or a rhyme. Have they been good, the Angel will give them some toys or fruit. On the other side, the devil is always ready to take misbehaved kids to hell with him but at the end, they will at least get a coal or nuts.
Strolling around Prague´s Old Town square, Wenceslas square or any other bigger place with Christmas markets, you will for sure meet this trio, who will willingly come to you and will ask your children few questions. Our baby boy, 14 months at that time was calm as long as my husband held him on his shoulders when we met Sant Nicholas at the Christmas markets on the evening of 5th December. Coming face to face with the fake-bearded boy, he started to scream, continued even when the devil gave him plush tomato and stopped only when they moved on to another (older) kid. Next year, again, he will be too young to understand and we will be ready for few tears. Nevertheless, we will again meet the trio, as the stuffed toy quickly became one of our son´s favourite.
Back to article list